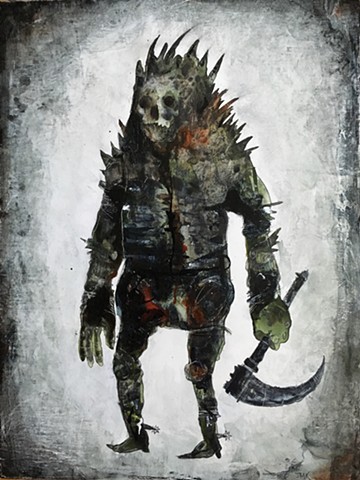 "There was a shimmer and a wave through the curtains of aether, and I beheld the 'Harbinger of Cosmic Change,' disfigured and mutated by Void Rot, come to put an end to our suffering."
Acrylic, Ink, Pencil, Graphite, Pastel on Wood
9" x 12"
2017
$300
Artwork on cradled wooden panel. No frame. Ready to hang.